Chimneys keep your home clean and safe so that you can have fires or heat inside your home. There are many kinds of chimneys but here we will talk about roof chimneys for fireplaces and the American laws and certifications for services and repairs.
Chimney Repair Companies vs Chimney Sweepers: What is the Difference?
Chimney Sweeping Inspection and Repair
A Chimney Repair company like Chimcare is both a Chimney Sweep and a Masonry Company. They handle all of the following services for your home and business needs:
Chimney Sweeping & Fireplace Chimney Cleaning
Chimney Inspection & Chimney Inspectors
Dryer Vent
Chimney Repair
Chimney Crown Repair
Flashing
Chimney Masonry Services
Uncertified Wood Stove Removal
Gas Fireplace Service
Zero Clearance Fireplaces
Wood Burning Insert
Gas Inserts
Gas Line Installation
Liners
Flue Dampers
Zero Clearance Fireplaces
Chimney Cap or Caps
A Chimney Sweeping Company will generally not be licensed to do inspections or make repairs and may not even be certified to clean your chimney and could be a safety concern.
Chimcare is certified by the Chimney Safety Institute of America (or CISA) which is a non-profit educational org dedicated to chimney and venting system safety in the United States.
Is a Chimney Sweep Licensed To Make Repairs?
In most cases, they are not. A chimney sweep may need to be licensed to do construction or repair work in their state by the Construction Contractor Board. 
Any chimney repairs or masonry repairs need to be done with proper licenses, permits, and filings. 
Even for some maintenance and repairs such as flashing or caps, there could be city, county, or state approvals, as well as HOA ARC forms or other offer approvals, need to be researched on a case by case basis.
Chimcare is also a professional member of the National Chimney Sweep Guild or NCSG. Make sure before you look at chimney repairs or cleaning, you ensure that your provider is fully licensed and familiar with your local laws.
Chimney Repairs Near Me: How Often Should a Chimney Be Inspected?
The National Fire Protection Association recommends getting your chimney inspected every year.
"Chimneys, fireplaces and vents shall be inspected at least once a year for soundness, freedom from deposits and correct clearances. Cleaning, maintenance and repairs shall be done if necessary."

Source: NFPA 211
You Want Your Professional Chimney Services to Keep Your Fireplace, Woodstove, or Firebox Safe
There are many factors that go into a chimney cleaning or chimney repair. Caps, flashing, cracked bricks and mortar, waterproofing, damage, roofing, damper, springs, and gas lines. You want to make sure that even with something like a chimney relining, that the repair of your chimney part or home is done by someone who has the experience, training, and qualifications to ensure a complete and safe repair.
Often an improper repair or unlicensed woodstove could leave you open to liability and make it difficult if not impossible for insurance claims if there was a fire or other issue related to an unsafe chimney cleaning or fireplace repair.
Make sure that the company you get an appointment to help with your chimney repair services or fireplace cleaning has a 5-star rating with the Better Business Bureau and no open complaints. They should also have a CCB#. Make sure you and the company are both properly insured.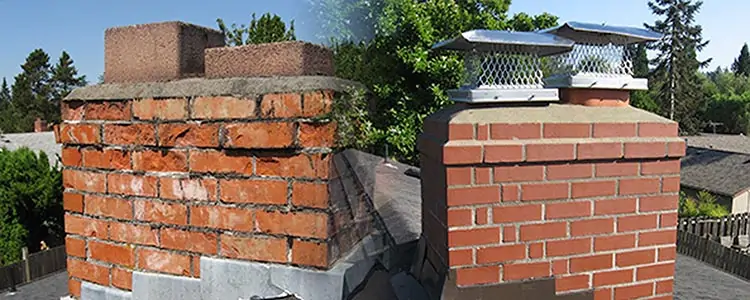 Chimney Repairs and Your Roof
Your chimney is more than just the section that leads into your home from outside. It is generally connected to your wall and your roof. This means that water is a concern. Especially in the Pacific Northwest where rain can be an issue regularly.
How Much Does Residential Chimney Repair Cost?
There are so many variables involved in a repair or rebuild that it is impossible to pin a price range on these types of jobs. But a Top Chimney Repair Company should send a technician out to assess the damage, make recommendations, and ensure that you get a fair quote for the work that needs to be performed.
They should be able to schedule an appointment, set up a quote for you, and even offer to finance chimney replacements to individuals who qualify.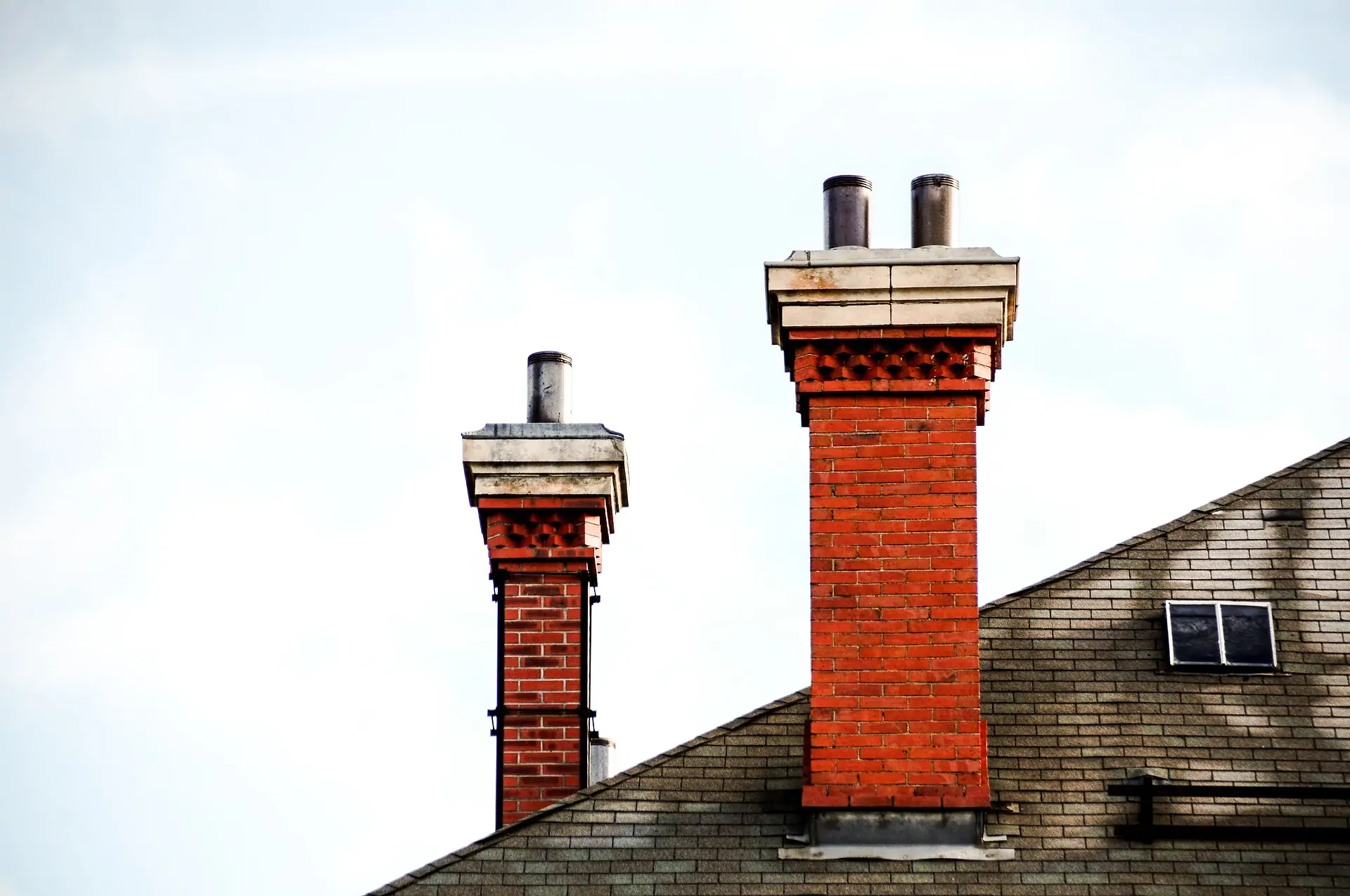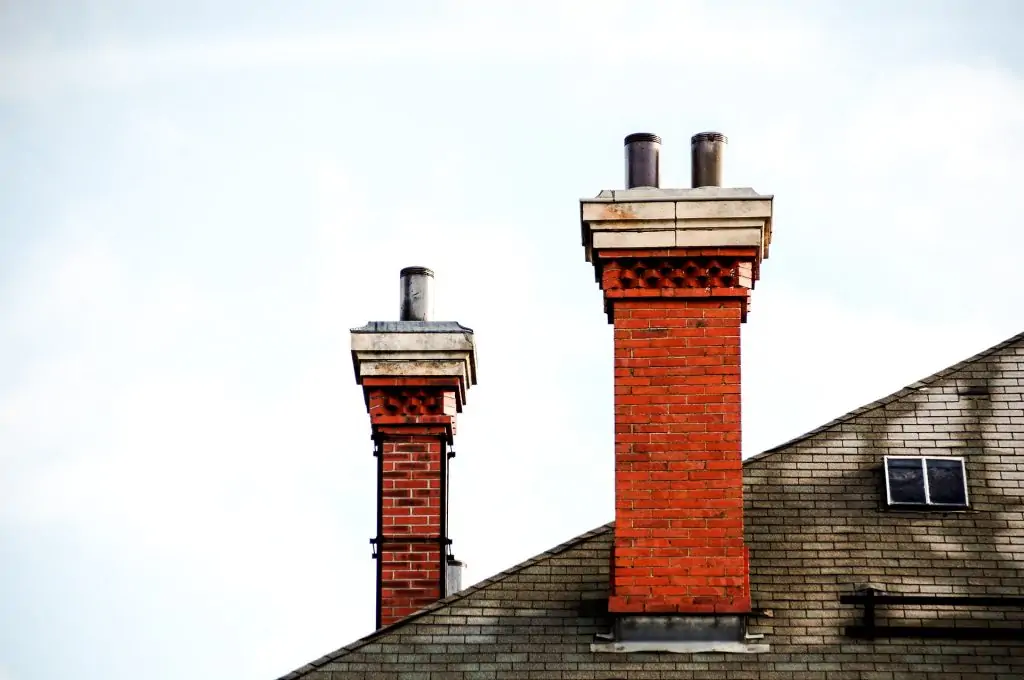 Chimney Sweeping and Inspections Yearly Are Important for Safety
Seasonal Chimney Maintenance
It is important to prepare a chimney ready for Fall and Winter use.
When the temperature starts to drop outside, it's important to ensure that you have had your chimney cleaned. A 2016 Fire Safety Report stated, "failure to regularly clean chimneys was a leading factor contributing to home heating fires."
How Often Should a Chimney be Cleaned?
Cleaning should be done every year and then also done when it is needed if that is more than yearly. When there is an eighth inch of deposit in the chimney or more is a good guideline. An annual inspection will determine if any sweeping or repairs are needed.
In some cases, it's necessary to sweep more than once a year, especially if the operator, the fuel or the venting system are not properly matched.
How To Get More Answers if You Have Chimney Repair Questions
Chimcare is your one-stop, reliable source for anything involving the safe, effective functioning of your chimney and related features of your home.
If you have further questions, we welcome you to contact Chimcare here.