Zero clearance fireplaces are factory-built fireplaces that are sometimes also referred to as pre-fab fireplaces. Here at Chimcare, we are one of the few installers of pre-fab fireplaces in Oregon & Washington. If your factory built fireplace needs replacement we are here to help you with our zero clearance fireplace installation!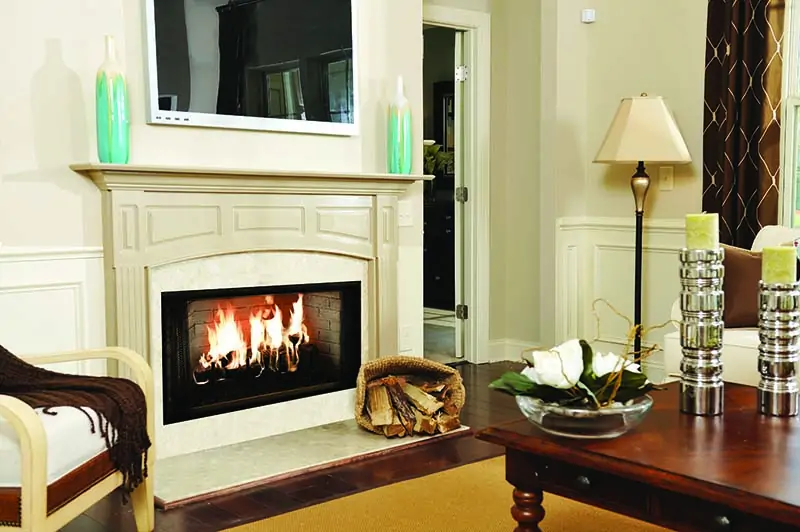 Prefab fireplaces are used in a lot of new homes and older homes where there is no masonry chimney. The prefab fireplace is referred to as 'Zero Clearance' because it can be installed almost directly against combustible materials such as wood. Because there is no large buffer zone you can fit the fireplace into much tighter spots, meanwhile they are insulated so as not to risk a fire or heat damage to surrounding materials and fixtures. Zero clearance wood fireplaces are usually built inside of wood chases.

Your zero clearance wood fireplace will need to be replaced if there is any rust or warping inside the firebox or piping. Because the unit is close to combustibles, the unit must be replaced if you notice any rust, warping or if the pipes become undone at the seams. This kind of wear and/or damage poses a fire hazard and therefore must be addressed as soon as possible. Your professional chimney and fireplace expert from Chimcare can help to eliminate the risks and get your fireplace back to safe, beautiful function in your home.
Call us today for an estimate to replace your existing unit and get zero clearance fireplace installation from Chimcare. We are also happy to work with contractors and builders for new installations of factory-built fireplaces in new construction homes.