Chimney caps, which cover the top edge of your chimney (the chimney crown), are one of the most important features of your chimney. They are also probably the most inexpensive preventive measure that a homeowner can employ to prevent water penetration and damage to the chimney.
However, many homeowners are unaware of how important this piece is. Simply put, it's the component that keeps all of the rain out of the chimney. This is critical because water is actually more damaging than fire to a chimney. Moisture deteriorates the materials of the chimney and when the chimney is not sealed or moisture damage is left unrepaired, will lead to costly repair.
Chimcare offers chimney sealing services to protect your chimney from harmful moisture for up to 10 years, but you can also prevent a lot of other water damage to your chimney by installing a simple chimney cap or chimney crown to cover it. The chimney cap's second function – and just as important – is to protect your chimney and home from the elements like wind and fire, as well as keep birds, bats, squirrels and insects from nesting in your chimney.
At Chimcare, we provide only the highest quality chimney caps made with stainless steel, copper and other durable materials, because we don't believe our customers should have to replace these components after only a year or two of use.
We offer a full array of chimney caps, from standard square/rectangle caps to Wind Directional Chimney Caps. Some chimney covers also act as a spark arrestor, which can protect your roof from escaping embers. And if we don't have a chimney cap in stock that meets your needs, we are happy to manufacture a custom chimney cap for you.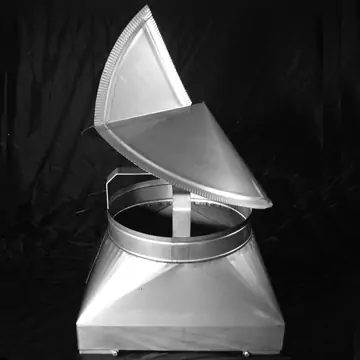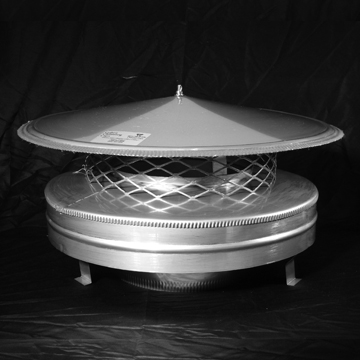 Benefits of a chimney cap:
Reduces the amount of rain and moisture that enters the chimney
Restricts raccoons, birds and other animals from nesting in your chimney
Protects the chimney crown from the damaging moisture of ice and rain
Keeps sparks escaping the chimney and landing on your roof or other nearby combustibles
The chimney cover can also provide a nice aesthetic and curb appeal to the exterior of your home. The roofline of your home is an important architectural feature that is often overlooked. An embellishment like a copper chimney cap can add instant charm. In just a few months, Chimcare's copper chimney caps change color to a beautiful, green-brown antique patina, giving your house a distinctive, old-world appearance. We can also custom build chimney caps to fit your architectural style.
Do you need to cover your chimney cap or flue cover but can't find the right ready-made cap in our selection? We can fabricate any custom chimney cap to meet your unique needs, from stainless steel or copper chimney caps, to round/square caps and even wind-directional chimney caps.