What options do you have for a Gas Log Set?
Gas log sets are becoming much more popular as consumers are moving away from wood. Wood can be an inconvenience as you have to source the wood, which now days have become expensive. In addition to the cost you have to properly store the wood and chop it.
Which Gas Log Sets should I install, Vented or Ventless?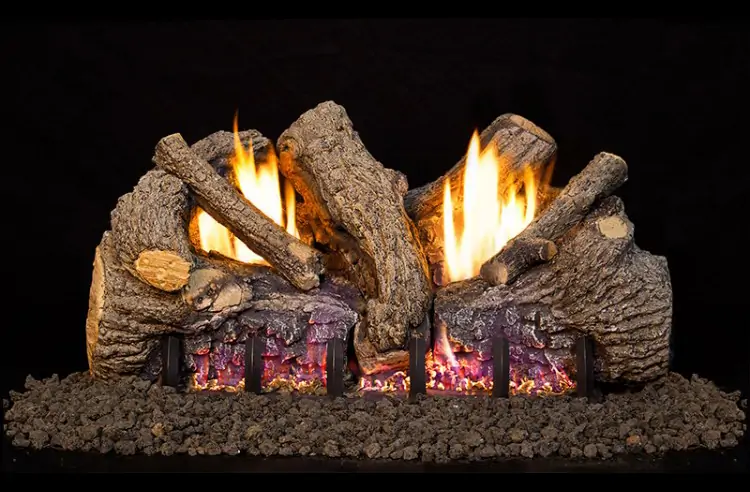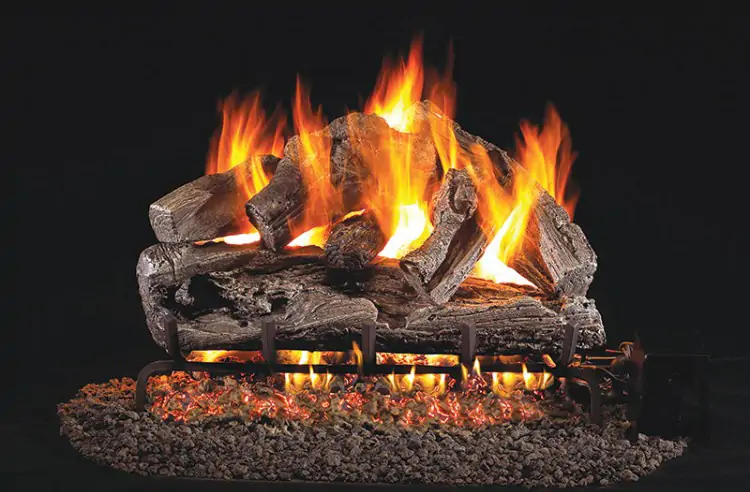 Vented Gas Log Sets are meant to be installed into a full functioning masonry fireplace where Ventless Gas Log sets do not require a chimney to vent. They do however require a masonry fireplace to be put into. These Vented Gas Log Sets produce tall, golden flames and offer a very realistic fire and an awesome ambiance to enjoy. Vented offers a more realistic fire and experience for the home owner.
Ventless Gas Log Sets are designed to achieve a clean, smokeless flame, so they don't require the use of a chimney flue and can be used with your fireplace damper closed. Since they don't require a chimney 100% of the heat that is produced will radiant back into the room instead of escaping up your chimney flue. Ventless Gas Log Sets offers an efficient secondary source of heat for the home.
What type of maintenance is required for a Gas Log Set?
Gas log sets require minimal maintenance. However, its a good idea to they inspected by a license professional. If you have the Vented Gas Log Sets you'll want to have your chimney inspected annually for safety of the system.
Determine the Size of Your Gas Logs
To get the perfect look, it's important to choose the size log set that best fits in your fireplace.This simple measuring process will help you choose the right size.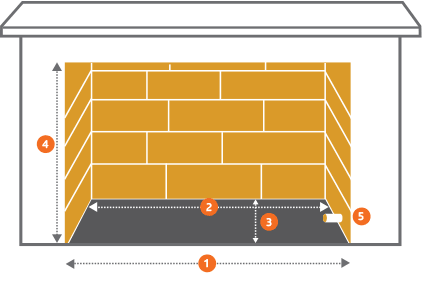 Follow these simple steps:
Measure the front width of you fireplace
Measure the width at the back of your fireplace
Measure the depth from the front to the back of your fireplace
Measure the height from the top to bottom of the front your fireplace
Measure the height from the top to bottom of the back your fireplace
Model
Minimum Fireplace Size
Width
Depth
Height
Front
Rear
G52-18/20 (18" log set)
26"
20"
15"
17"
G52-24/30 (24" log set)
32"
24"
15"
17"
G52-24/30 (30" log set)
34"
28"
15"
17"
These required widths allow for centering of the unit:
* Add 4″ to the front and rear widths when adding a safety pilot valve
* Add 6″ to the front and rear widths when adding any other valve
How do you want to start and control your gas fire?
Match Light
This option is for natural gas only and is not available for LP. This system must be lit with a match or lighter. You control the flame height using a key valve.
Manual Safety Pilot
This system has a safety pilot that is manually lighted and stays lit all the time. This can also be called a standing pilot, it is similar to what you see in a water heater. This can be turned on and off by reaching inside your fireplace and turning the control knob.
Remote Control
Remote control systems include a remote pilot valve assembly. This allows you to turn on your fireplace log set and controls a variable flame height.