Experience the Excellence of Chimcare Fireplace Inspection Services
At Chimcare, we don't just provide simple chimney sweeping. Since our foundation in 1989, we've pledged to deliver a unique and superior experience for our customers. Our approach is unique – we treat every fireplace as our own, beginning each job with a thorough and meticulous visual and physical inspection.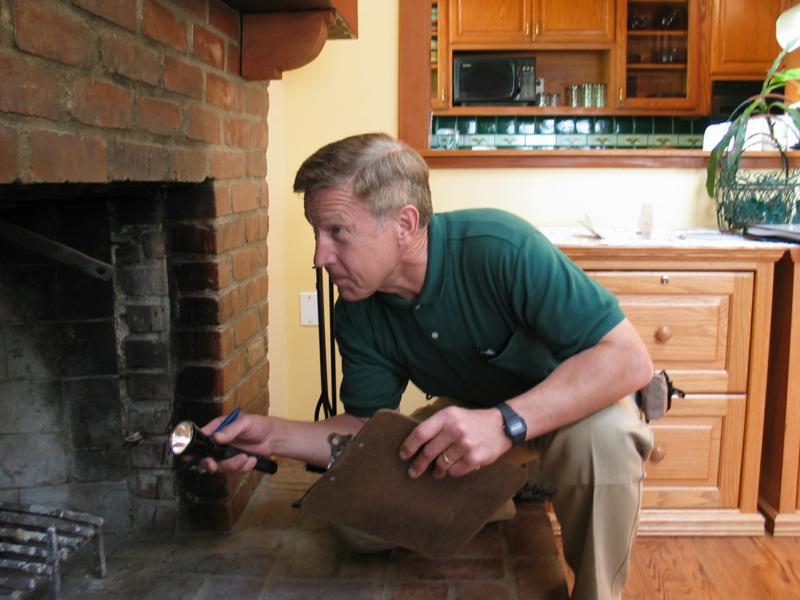 Fireplace Inspection – Guaranteeing the Performance of Your Heating System
Our fireplace inspection isn't just about cleaning. We ensure your heating system, including all its vital components, is working in perfect harmony. So you can enjoy a stress-free, soothing environment with your loved ones by a warm, glowing fireplace. After the inspection, we take the time to discuss our findings with you. We're here to advise on immediate repairs, necessary cleanings, and areas that may need attention in the future.
The Importance of Annual Fireplace Inspections
We strongly recommend an annual fireplace inspection for every operational fireplace, whether it's gas, wood, pellet stoves, oil stoves, or cook stoves. If it's been a long time since your last fireplace inspection and cleaning, there might be undetected damages. Soot buildup in the chimney or flue can lead to combustion, creating extreme temperatures within the flue that can harm brick, mortar, and metal. This presents a serious risk to the safety of your home and family.
Even if you only use your fireplace occasionally, an annual fireplace inspection is essential. It ensures your fireplace is free from obstructions such as animal nests, and it's in good working order without any need for repairs.
Contact Us to Schedule Your Fireplace Inspection
Don't wait until it's too late – protect your home and your loved ones. Contact Chimcare today and schedule your annual fireplace inspection. Let us help you enjoy your fireplace safely and efficiently.
Frequently Asked Questions (FAQs)
1. Why do I need a fireplace inspection?
Regular fireplace inspections are vital for the safety and efficiency of your fireplace. They help detect any potential issues, damages, or inefficiencies before they become major problems.
2. How frequently should I schedule a fireplace inspection?
We advise that you schedule an annual fireplace inspection for every operational fireplace in your home, regardless of how frequently you use it.
3. What's included in a fireplace inspection?
A fireplace inspection includes a thorough visual and physical assessment of your fireplace and heating system. We examine for any signs of soot buildup, damages to the structure, or obstructions that could pose a risk.
4. What happens after the fireplace inspection?
After completing the inspection, our team communicates the findings with you. We will guide you on the necessary steps to take, whether they involve immediate cleaning or repairs, or those that could be scheduled for a later date.