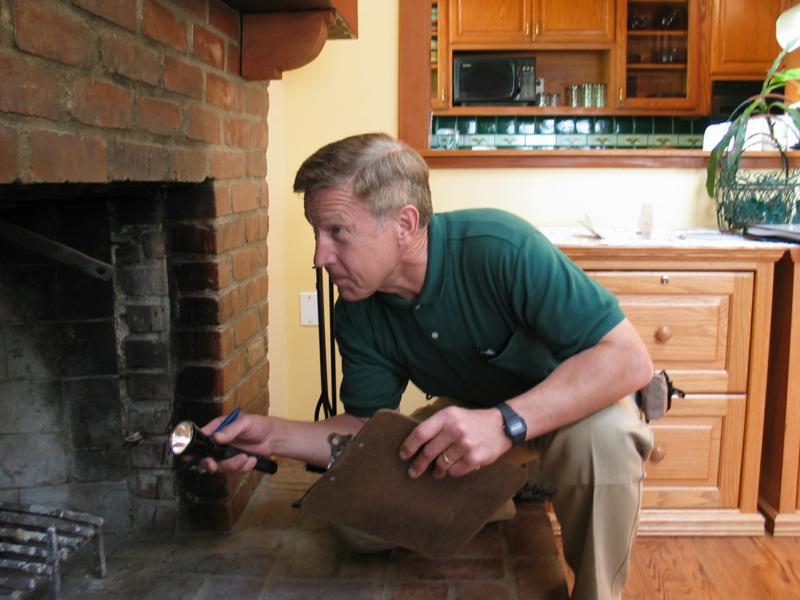 With Chimcare's chimney inspection service, you get more than just an ordinary ol' chimney sweeping! Since 1989, we have made it our mission to take care of each chimney as if it were our own. This means that we begin every job with a comprehensive visual and physical inspection to make sure that your chimney is in need of a sweep, and identify any other issues.
During our chimney inspection service, we will confirm that your heating system and all its components are in proper working order so that you and your family can enjoy stress-free, relaxing moments, snuggling by your warm and glowing hearth. Once the inspection is complete, we will present you with our findings – things to clean or repair immediately… or things that can wait. Our job is to partner with you to keep you SAFE and your fireplace burning EFFICIENTLY.
We recommend an annual chimney inspection for every functioning fireplace – gas, wood, pellet stoves, oil stoves, and cook stoves. If it's been awhile since your last chimney cleaning and inspection, it is possible that your system may have suffered damage. The buildup of soot in the chimney or flue can combust, causing extreme temperatures within the flue that can damage brick, mortar and metal – and presents a dangerous risk to your family and home's safety. Even if you aren't a frequent user of your fireplace, an annual chimney inspection is important to make sure that it is clear of animal nests, and doesn't need repairs.
Contact Chimcare to schedule your annual chimney inspection!