You can make your backyard more comfortable and beautiful today with our outdoor fireplace building and repair services at Chimcare. If you want to stay warm while enjoying a cozier night outdoors, you must ensure you have a fireplace by your side.
For nearly 30 years, Chimcare has been the leading provider of chimney and masonry services in the Pacific Northwest, from chimney sweeping and masonry repair to new construction. We are fully equipped, with years of experience that includes outdoor fireplace building.
Our expertise with fireplace construction and repair is unmatched. If your fireplace sustains damage after the installation, our repair services will get it looking and functioning perfectly again. Our knowledgeable technicians can handle the complexities and unique aspects of building outdoor fireplaces that will last and look fantastic for years to come.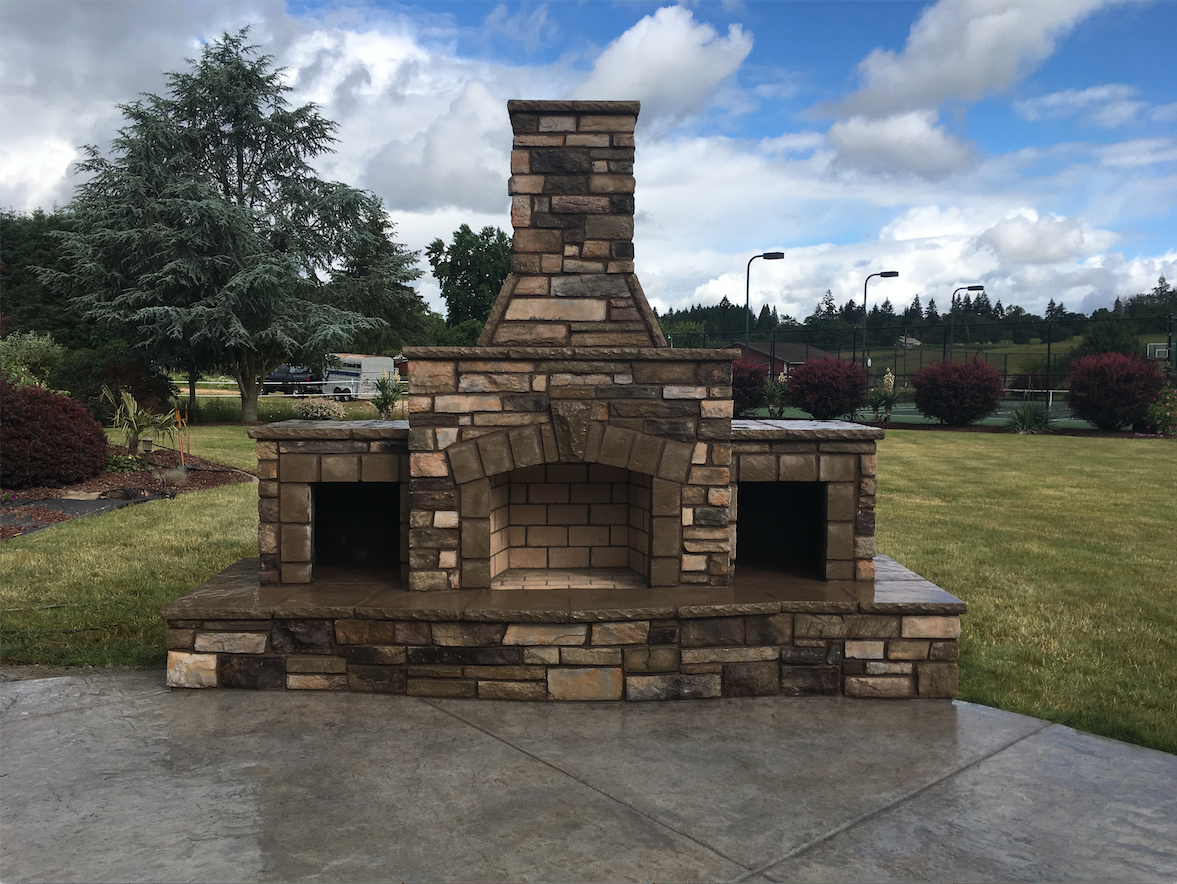 Chimcare technicians can build your outdoor fireplace in a variety of different stone looks along with custom firebox patterns such as the classic "Herringbone Pattern". That way, we can provide an outdoor fireplace installation that feels personalized to suit your home. We also ensure to install the key aspects of your functioning outdoor fireplace, such as the flue liner. We combine our expertise with fireplaces and chimney function with high-quality masonry and design to create an outdoor fireplace that you can enjoy and show off to friends and guests.
From the fireplace itself to surrounding masonry and outdoor living space features, Chimcare can help turn your backyard into an enjoyable space for gathering. Your backyard can go from empty to inviting after we provide you with quality outdoor fireplace construction, so don't hesitate to start planning parties after the installation.
What is your ideal outdoor fireplace design, and how can we help you bring it to reality? Contact us to share your ideas for a new outdoor fireplace and patio – we're excited to help make this a summer to remember!